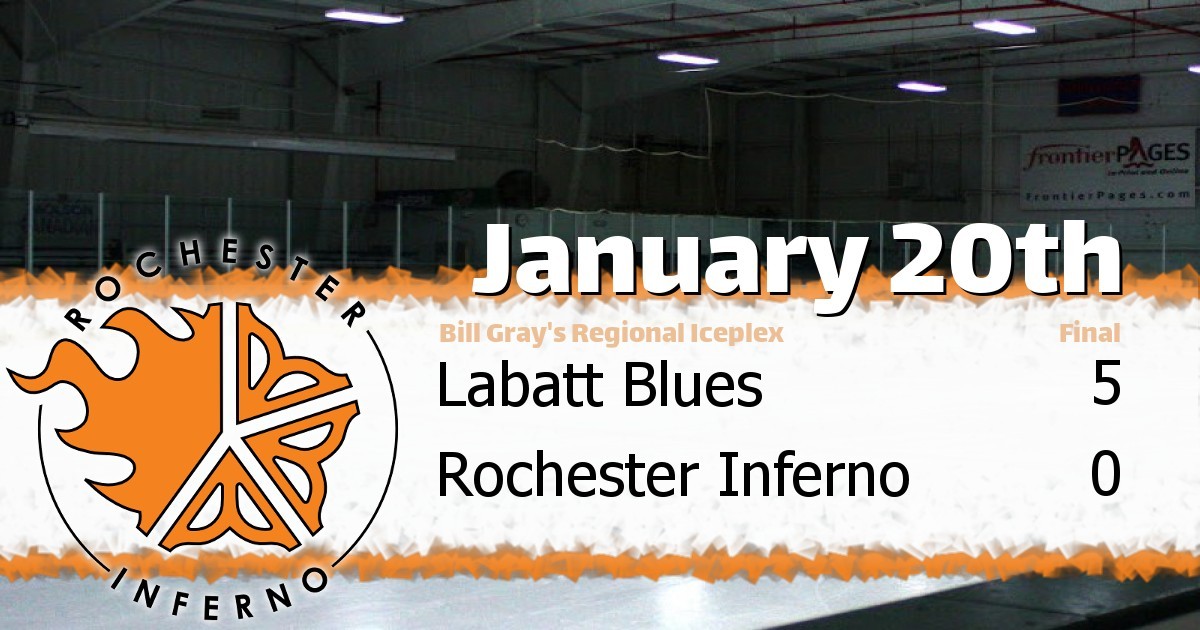 ---
Inferno struggles against Labatt Blues
BILL GRAY'S REGIONAL ICEPLEX, January 20, 2016 - The visiting Labatt Blues took on the Rochester Inferno in a matchup on Wednesday. The Blues defeated the Inferno 5 to 0 at Bill Gray's Regional Iceplex. This was the 5th match-up between these two teams, and their last matchup was won by the Labatt Blues 4-0. The Labatt Blues lead the series 4-1-0.
Going into the game, the Inferno's focus was to avoid penalties, which have been common throughout all the matchups with the Blues. With good no-nonsense officiating the Blue's standard antics did not escalate and although the Blues took several penalties, including a misconduct; the Inferno only had a single hooking call by Dave Nau.
The weekly "hot dog" award was given to Michael Atseff for toughing it out after a recent medical procedure.