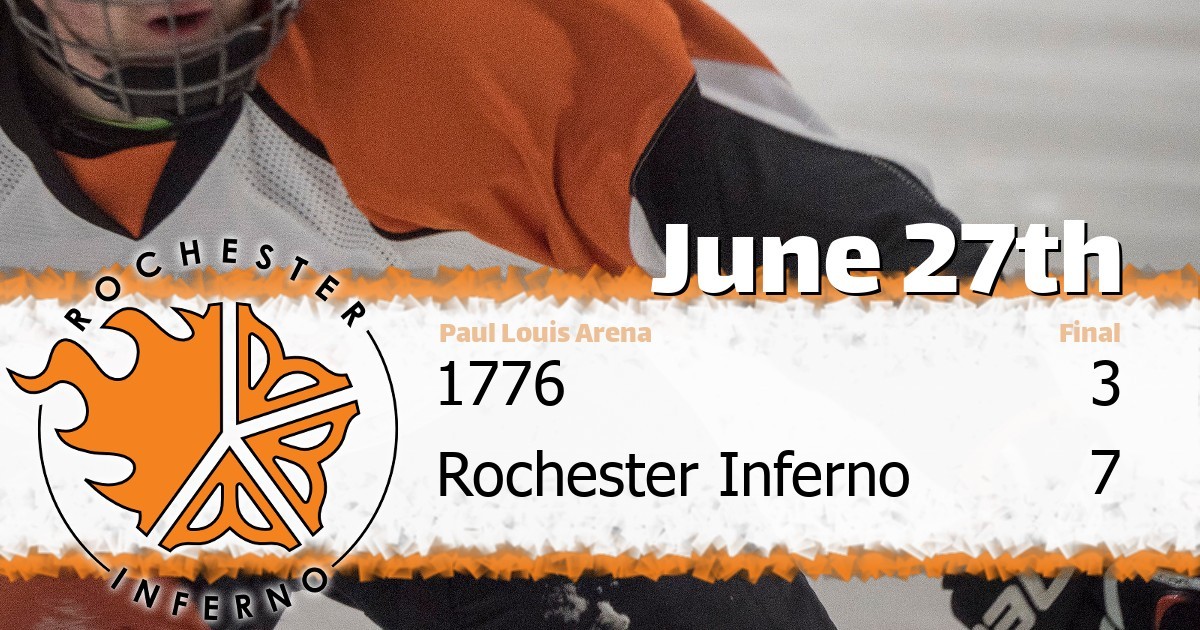 ---
Inferno over 1776 on Sunday
PAUL LOUIS ARENA, June 27, 2021 - The visiting 1776 took on the Rochester Inferno Sunday (Linford) in a matchup on Sunday. The Inferno defeated the 1776 7 to 3 at Paul Louis Arena. This was the first match-up between these two teams.
The Rochester Inferno had 8 players that made the scorecard. Tim Daly had 3 goals and 2 assists (5 points). Dan Degroat had 3 assists (3 points). Kevin Brolly had 1 goal and 1 assist (2 points). Andrew Keller had 1 goal. Ken Klotzbach had 1 goal. Dave Morgan had 1 goal. Chris Linford had 1 assist. Tim Moynihan had 1 assist.
Andrew Keller was awarded the try hard taco.