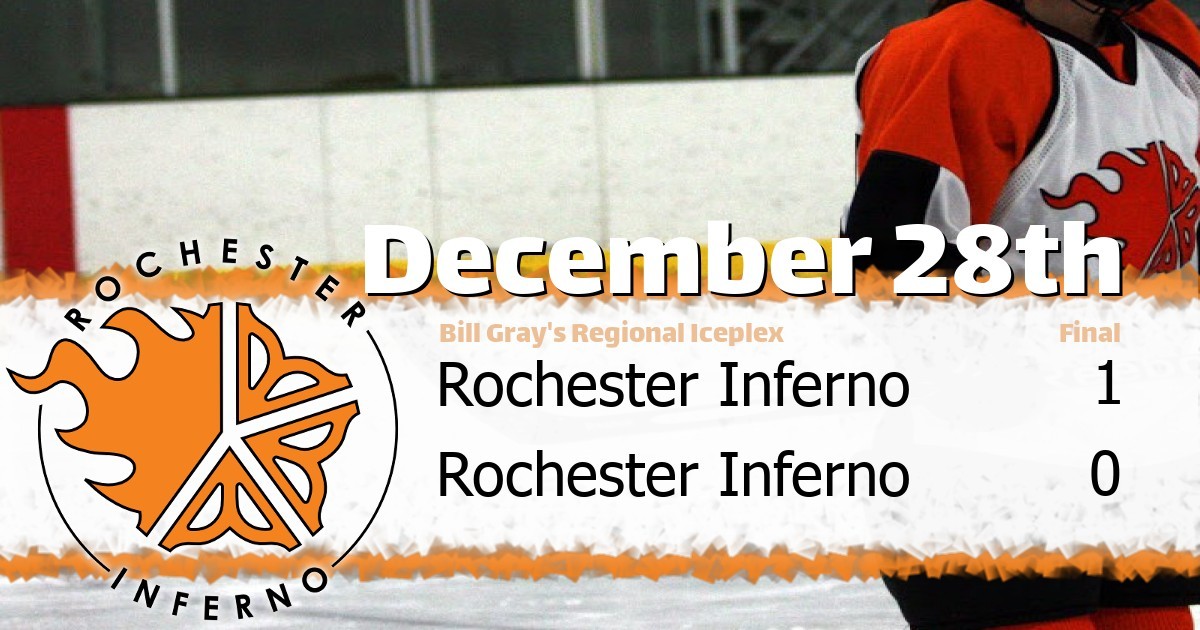 ---
Inferno D'Anunzio wins Monday Championship!
BILL GRAY'S REGIONAL ICEPLEX, December 28, 2020 - In both teams' first ever Monday Championship appearance, Inferno D'Anunzio defeated Inferno Bertou in a 1-0 matchup on Monday at Bill Gray's Regional Iceplex. This was the 4th match-up between these two teams, and their last matchup was won by the Inferno D'Anunzio 5-2. Inferno D'Anunzio leads the series 3-1-0.
Inferno Bertou had 1 player that made the scorecard. Albert Blankley was whistled for 2 penalty minutes.
Inferno D'Anunzio had 3 players that made the scorecard. Joey Jacque had 1 goal. John Freel had 1 assist. Matt Nielson had 1 assist.
Frankie Golojuch was awarded the game puck. Matt Auble was awarded the game stick for posting a shutout. Chris Higgins was awarded the season stick for a team record 24 point (12G,12A) season.