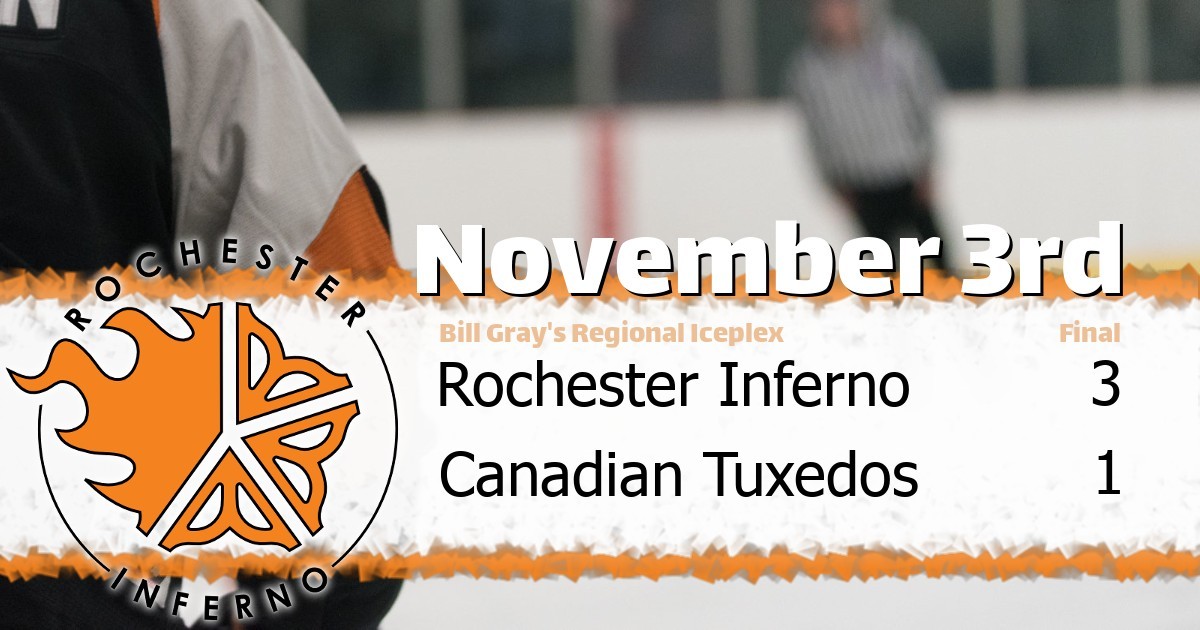 ---
Inferno and Tuxedos fight to 3-1 final
BILL GRAY'S REGIONAL ICEPLEX, November 3, 2020 - The visiting Rochester Inferno Tuesday (Morgan) took on the Canadian Tuxedos in a matchup on Tuesday. The Inferno defeated the Tuxedos 3 to 1 at Bill Gray's Regional Iceplex. This was the 2nd match-up between these two teams, and their last matchup was won by the Canadian Tuxedos 5-3. The series record for both teams is 1-1-0.
The Rochester Inferno had 5 players that made the scorecard. Tim Moynihan had 1 goal and 1 assist (2 points). Ken Klotzbach had 2 assists (2 points). Steve Sydorowicz had 1 goal. Kyle Byron had 1 goal. Doug Keller had 1 assist.
Ron Coon was awarded the hot dog.