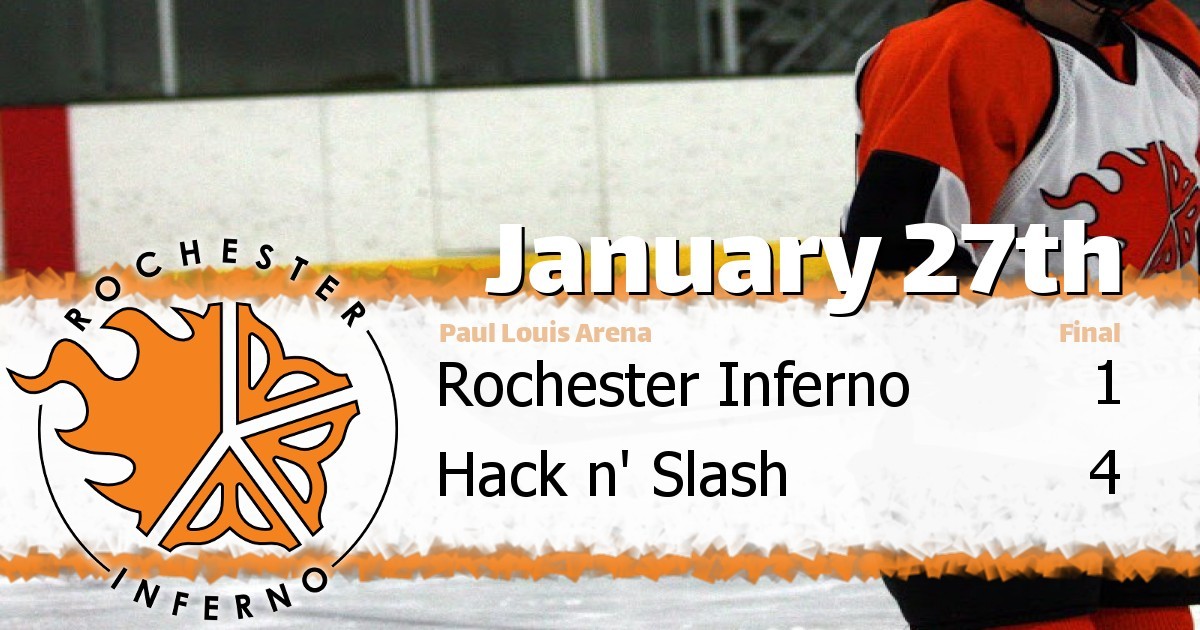 ---
Hack n' Slash over Inferno on Sunday
PAUL LOUIS ARENA, January 27, 2019 - The visiting Rochester Inferno (D-) took on the Hack n' Slash (D-) in a matchup on Sunday. The Hack n' Slash defeated the Inferno 4 to 1 at Paul Louis Arena. This was the 9th match-up between these two teams, and their last matchup was won by the Rochester Inferno 7-0. The Rochester Inferno leads the series 6-2-1.
The Rochester Inferno had 4 players that made the scorecard. Pat Whitman had 1 goal. David Ferguson had 1 assist. Chris Linford had 1 assist. James Davis was whistled for 2 penalty minutes.
Brian Walsh was awarded the try hard taco.